News
Podium Talks - Flourish in Diversity & how to be a more inclusive creative organisation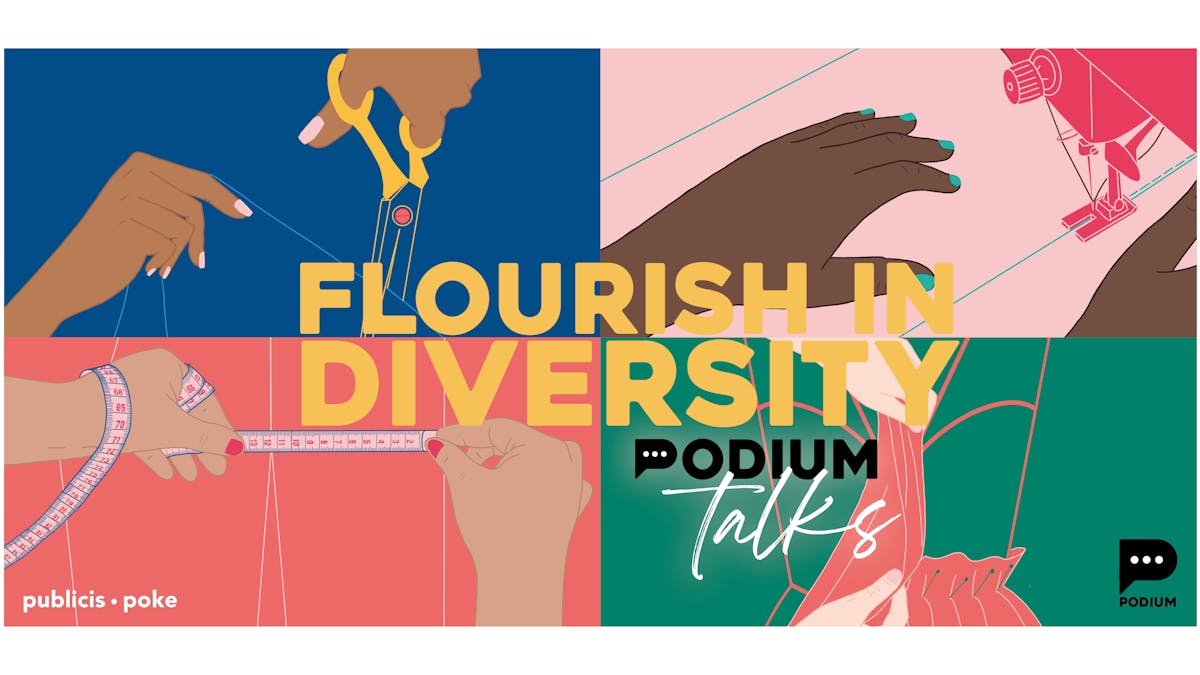 The first in a series of sessions hosted by Publicis•Poke Podium
Last week, Podium hosted its first 'Podium Talks' event with Flourish in Diversity, a social enterprise whose mission is to support underrepresented young people access and prosper within the fashion sector. They are working to diversify decision-making roles and promote innovation, for a cleaner and fairer industry and we at Publicis•Poke had the opportunity to pick their brains on how to be more inclusive as a creative organisation (video clips coming soon!).
Flourish in Diversity are raising funds to host a paid training programme for school leavers from diverse ethnic backgrounds and/or low-income households seeking a career in the fashion industry, focused on sustainable and ethical practice. If you're interested in donating or hearing more about their mission, please go check out their gofundme page.
To read more about Podium as an initiative, have a read here.