Hijacking the conversation around London's new Ultra Low Emissions Zone to promote the all-electric Renault Zoe.  
The introduction of the Ultra Low Emissions Zone (ULEZ) meant many commuters would have to pay up to £24 to drive into central London. And they were turning Twitter blue with their frustrations.
We helped Renault hijack the conversation with a cheeky "Keep it Clean" campaign for the all-electric ULEZ-exempt Renault Zoe. We built an algorithm to identify the angriest ULEZ tweets before 'cleaning them up' for social, digital posters, and radio.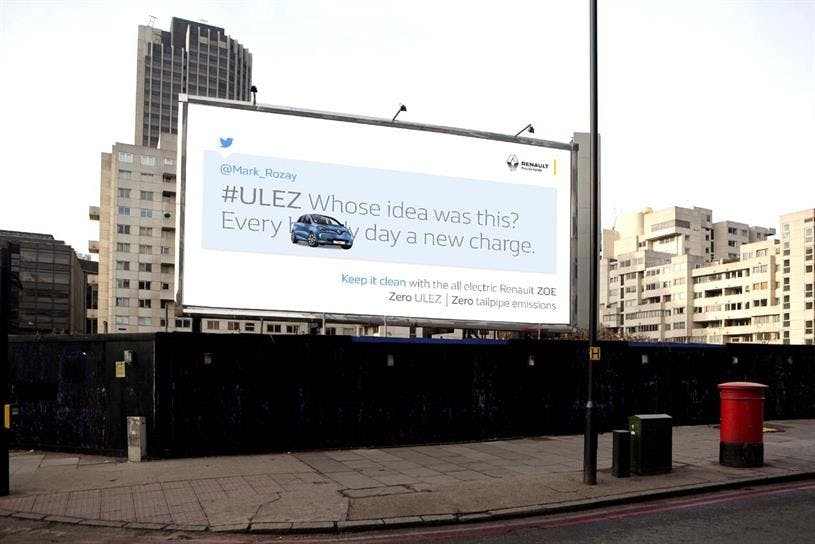 Interested in working together?